Thames Valley Police to recruit 250 Special Constables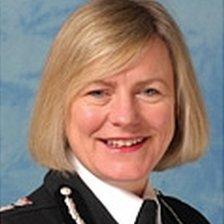 Thames Valley Police is to recruit an extra 250 volunteer officers, but has denied it is policing on the cheap in the face of government cuts.
The force has yet to announce if jobs will go in order to hit targets of 4% annual savings, but the police federation said losses were inevitable.
It wants to boost its number of Special Constables to 700.
The Police Federation welcomed the move but said the volunteers should not be used to replace officers.
Andrew Viney, from Thames Valley Police Federation, said: "They should support and compliment regular officers.
"There is a thin line of definition between the roles.
"But we see the roles similar to the Territorial Army and should not be used to replace regular officers."
Special Constables are part-time officers with the same power as regular police.
Chief Constable Sara Thornton has already warned a 16% cut in police budgets over the next four years could lead to "noticeable reductions in service".
Ch Supt David Lewis, Berkshire East policing area chief, said: "There is no getting away from the fact that we want to be more visible and available but we are going to have less resource to do it with.
"However, even before the cuts we were saying how do we use the big society and the Special Constabulary is really an exciting opportunity.
"We are looking for people who want to make a contribution to their community."
Neighbouring force Hampshire police has already announced plan to cut 1,400 posts.
Related Internet Links
The BBC is not responsible for the content of external sites.