New Bishop of Reading to be in place 'by Easter'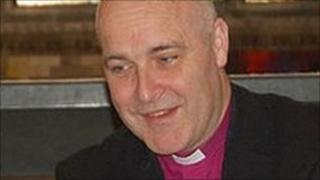 The new Bishop of Reading will be announced in January and be in place by Easter, it has been revealed.
Bishop of Oxford John Pritchard said the appointment was made at the end of September but said a number of processes still had to be completed.
The former bishop, the Right Reverend Stephen Cottrell, took up his new post as the Bishop of Chelmsford at a ceremony on Saturday.
Bishop Pritchard said the new bishop would be a "good replacement".
He added: "I would love to be able to give you the name but it is such a long process going through to Downing Street, the Queen, health checks, criminal record checks, so we cant actually announce it until January.
"I was with our previous Bishop Cottrell yesterday at Chelmsford, he was in sparkling form, we miss him but we will have a good replacement."
Bishop Cottrell was announced as the the successor to the retiring Right Reverend John Gladwin in March.