Bid to ban Windsor 'Olympic businesses'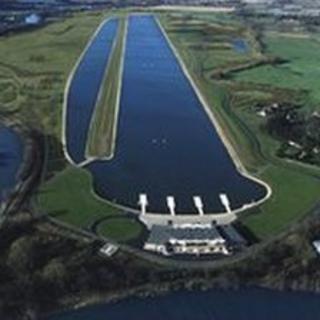 A council wants to ban Berkshire landowners from setting up temporary businesses to cash in on the Olympics.
Dorney Lake near Windsor will host the rowing events during the 2012 Games with 30,000 spectators expected daily.
But Windsor and Maidenhead council fears temporary car parks, markets and camp sites will create traffic issues.
The authority will decide in March whether to use special powers enforcing landowners to apply for planning permission for temporary developments.
Under planning laws, a range of things, like a market, can be set up temporarily without planning permission but a council can revoke this power under exceptional circumstances.
Councillor Alison Knight, member for planning, said: "It is absolutely vital that the council takes early action to prevent temporary businesses springing up that might create additional traffic and cause unnecessary problems for residents, businesses and visitors.
"We believe the very sensitive travel plans for the games could be seriously threatened by any temporary businesses.
"While we appreciate landowners may want to capitalise on the opportunities... we need to look at the overall good of the local community and the travelling public."
Anyone who wants to set up a legitimate business can still seek planning permission ahead of the Games.