Berkshire stroke care to be available round the clock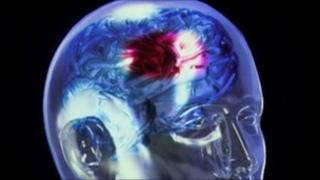 Round-the-clock specialist treatment for stroke patients is to be available in Berkshire for the first time.
Royal Berkshire Hospital in Reading has been designated a "hyper acute stroke unit", meaning teams have met quality standards to give care 24 hours a day.
Experts say patients who receive clot-busting drugs within four hours have a far higher chance of survival.
Catherine Staley, of the Stroke Association, said more people were having strokes each year.
She said the total number was about 150,000 a year nationally.
"Basically, every five minutes someone is having a stroke.
"People have strokes at any age. Lifestyle has a lot to do with stroke."
But she added awareness of strokes was also rising.
Last year, the hospital's stroke unit saw 733 patients, 611 of whom had had a stroke.
The hospital is now reviewing its existing stroke services to bring in the 24-hour service.