Berkshire cancer cases diagnosed late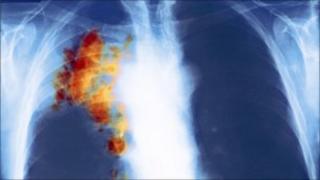 Up to 40% of cancer patients in Berkshire are in the advanced stages of the disease when they are diagnosed.
The figures have been released by the Thames Valley Cancer Network which says the problem arises because the public are not aware of the symptoms.
In total 2,664 people in Berkshire were diagnosed as having cancer in 2009.
In the west of the county, 40% of them were at the more advanced stages before the disease was even discovered. In east Berkshire the figure was 32%.
Pat Haye, director of the network, said: "There is now overwhelming evidence that patients whose cancer is diagnosed and treated early can have an excellent outcome and many more people are surviving cancer.
"But it is also clear that too many people are not aware of the symptoms of bowel and lung cancer and are not diagnosed until the disease is in a much more advanced stage, when it is much more difficult to treat."
Thames Valley Cancer Network is launching a campaign in the spring to highlight the key symptoms of bowel cancer and lung cancer.
"Caught early, survival rates are better, so our campaign will be urging patients to be aware of the key symptoms and to go to their GP if they feel they have any of the symptoms."