Magician Paul Daniels sells wig on eBay for £1,100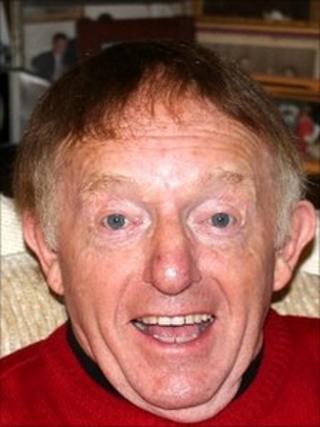 Paul Daniels has made one of his old wigs disappear by selling it on auction website eBay for charity for £1,100.
The Middlesbrough-born magician said he decided to sell his toupee after posting a picture of it on Twitter.
People on the social networking site offered to buy it, inspiring him to auction the wig for charity.
Mr Daniels, from Wargrave, Berkshire, said it was a chance to own a hairpiece that had "decorated the head of one of the greatest sex symbols of all time".
The eBay advert featured a photo of the 72-year-old in the wig, which he says has an auburn tinge.
His wife, Debbie McGee, said that he often sold items on the auction website.
She said: "He's been having a January de-clutter and put quite a few tricks on eBay, and came across one of his old toupees, which he wore years and years and years ago."
Mr Daniels said: "I started wearing the wig as a joke when I started out on TV.
"I'd sneeze and it would come flying off on stage.
"I just say, hair today, gone tomorrow."