Legal challenge over Wokingham homes masterplan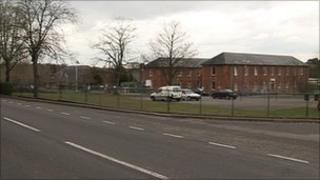 Six parish councils in Berkshire have launched a legal challenge against their borough council over plans to develop parts of Wokingham.
The Southern Parishes Planning Group is challenging masterplans adopted by Wokingham Borough Council which would see thousands of new homes built.
The parishes say they have been ignored during discussions about the plans.
Wokingham council said the judicial review "closed the door to further discussion" with the parish councils.
The parishes group is made up of Arborfield and Newland, Barkham, Finchampstead, Shinfield, Swallowfield and Wokingham Without.
About 10,000 homes are set to be built over the next 20 years at four main sites - 2,500 homes south of Wokingham, 1,500 homes north of Wokingham, 3,500 homes at Arborfield Garrison and 2,500 homes south of the M4 at Shinfield, Spencer's Wood and Three Mile Cross.
The Conservative-led borough council said the legal challenge would not affect its strategy, the number of homes agreed, or the existence of the four strategic development locations.