MPs' expense system 'complicated', says Phillip Lee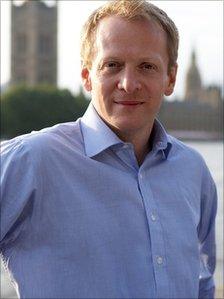 An MP has claimed the old-style expense system could have still worked if there had been more transparency.
Dr Phillip Lee, Conservative member for Bracknell, said due to red tape the new way to claim expenses was "remarkably complicated".
The member said some MPs had incurred five-figure debts for running their offices before they were reimbursed.
Dr Lee was elected in May after the resignation of previous Tory MP Andrew MacKay over his expense claims.
The Independent Parliamentary Standards Authority (Ipsa) was formed in May 2010 to implement tougher rules governing MPs' allowances in the wake of the expenses scandal.
It publishes online both successful and rejected claims by MPs, some of whom have said they want urgent reform of the system, claiming it is "failing" them.
Dr Lee, who claimed about £11,000 in expenses from July to September last year, called it a "very laborious" process.
"Indeed in the first few months there were members with almost five-figure debts because they were having to fund their office because Ipsa hadn't paid them back," he said.
"The last system, with a few changes, would essentially have worked fine if it had been transparent.
"I don't think you needed an unwieldy large organisation employing lots of people, I think that just wasn't necessary."
Dr Lee said one of his staff members spent one day a week logging his expenses.
"As a taxpayer I would want that member of staff to be working for the people of Bracknell, not working to file my expense claims," he added.
"If you have transparency then you don't need a system as complicated as this.
"I think it would have been cheaper for the taxpayer, more efficient for my staff and we could have got in with actually doing the job."
Mr MacKay, who had represented Bracknell since 1983 and was previously the Conservative party deputy chairman, quit Parliament over his expenses claims.
He was asked to repay £31,193 in second homes and cleaning expenses.
Related Internet Links
The BBC is not responsible for the content of external sites.