Newbury website wins 'Big Society' praise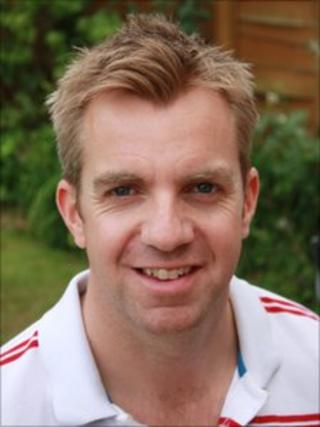 More than 100 people have registered on a community website which allows neighbours to offer skills to each other.
Craig Smith struck on the idea after trying to find someone who could help him fix a leaking tap.
And now Newbury-based Meedu has around 150 members in West Berkshire ready to help with more than 200 services.
The site has won government praise as an example of how the Big Society can work.
Mr Smith, an accountant, said came up with scheme when he moved to Newbury a couple of years ago.
"I moved into a new house and, like most people, I had a leaking tap in the bathroom," he said.
"It was one of those little jobs where you think: 'There's got to be someone on the street that can probably do this', but it's just knowing who they are and where they are".
He added that his website ties in with Big Society ideals.
He said: "For me, one of the main themes of the Big Society is to empower and encourage our local communities to work more closely together and to get the most out of our local services and skills."
Nick Hurd, minister for civil society, has praised the website and called it "a great example of how people can do more to help each other out."
He said: "I think Mr Smith has done a great service for the community in Newbury and hope everyone will give meedu.co.uk a go."
Contact via the website is initially made anonymously and services can be rated afterwards.
The website has been running for six months and Mr Smith said that all sorts of people have registered to volunteer their services.
"These aren't necessarily trades people but people with skills and time on their hands, " he said.
"People who have maybe retired or are stay-at-home parents".
The Newbury Labour party has also praised Meedu but says the Big Society idea is "nothing new" in West Berkshire.
"For years, people here have rallied round on local projects to help the community work", said Labour's community organiser, Richard Garvie.
He added: "Where the Big Society is going to fall down is the cuts to support grants. How can we go and volunteer to our local youth service or local day centre for the disabled if they're all being cut and closed?"