Slough and Bracknell to start children's fitness clubs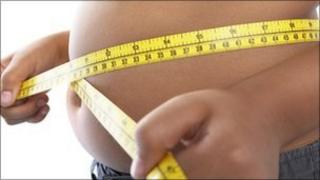 A taster session for a fitness club to help overweight and obese children has been held at Montem Primary School in Chalvey, Slough.
The 10-week course will start on 7 May and will run on Saturdays in Slough and at Harmans Water in Bracknell.
The courses will be run by CWM Health and Berkshire East Primary Care Trust.
Children will take part in fitness activities such as dodge ball or yoga, along with their parents, and learn about diet and nutrition.
Nationally 16% of children are obese but in Slough and the Harmans Water area of Bracknell that figure is at 20%, according to Berkshire East Primary Care Trust (PCT).
At the taster session on Thursday, children used hula hoops and learned about the sugar content of their favourite drinks.
A 28-year-old mother from Chalvey attended the taster session with her daughter and three nieces.
She said: "It was really good. It was really helpful and it taught the kids quite a few things.
"They were shocked by how much sugar was in Ribena."
Dr Angela Snowling, a consultant in public health in Berkshire East, said obesity rates were improving.
"The PCT has been working really really hard. It was higher but it's coming down," she said. "We know one in five of our children by Year 6 in Slough are obese.
"It is caused by a range of factors.
"It might be due to what food is available in community shops, or how easy it is to exercise."
Charlie McGeachie, head of Montem Primary School, said: "I think it's very important we have these projects in to support the parents and the children in terms of their health and their fitness."
Director of CWM Health Professor Paul Gately said: "You can see here the kids are doing hula-hooping and we're not shouting at them or forcing them to do exercise, they are doing it because they are having fun.
"What causes obesity is our society has evolved at a faster rate than our human biology has evolved.
"The availability of food and the lack of availability of physical exercise is causing us all to get fatter."
Further clubs will be available in the Royal Borough of Windsor and Maidenhead from September 2011.
To take part in the club, children must be overweight, come accompanied by a parent of carer and live in the Slough or Bracknell area.