Berkshire's first sexual assault centre opens in Slough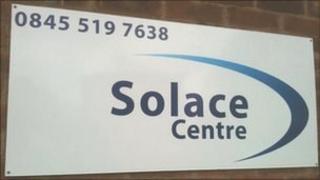 The first centre in Berkshire has opened providing support services for men, women and children who have been victims of sexual assault.
The Sexual Assault Referral Centre is based at Upton Hospital, Slough and run in partnership with Thames Valley police and a private provider.
Victims can go to the centre rather than to police.
Nearly 600 women in Berkshire reported cases of sexual assault since April 2010.
Centre manager Sharon Prior said: "It is their choice whether they go down the police route, they can come purely for information, for support and advice or for referral."
The centre provides care 24 hours a day with out-of-hours crisis workers and police if requested.
Maria Corbyn, a Thames Valley police officer, stressed the benefits, as "dealing with police can be quite traumatic for some people".
Victims do not have to take legal action but can request swabs are kept for the future.
The centre is funded through the hospital, police and Harmoni for Health but they will not confirm cost "due to commercial sensitivity", a police spokesman
This opening comes at a time when some other Sexual Assault Referral Centres are threatened by funding cuts.