More than 100 bids for Berkshire royal wedding parties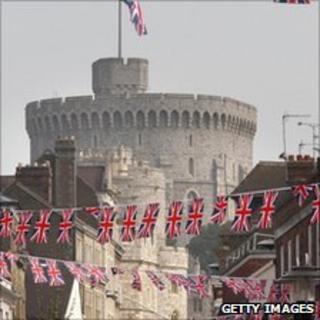 More than 100 applications have been made for royal wedding street parties across Berkshire next week.
There have been 107 applications to close roads - including 16 in Reading, 31 in Wokingham and 17 in the Royal Borough of Windsor and Maidenhead.
Councils across the UK have seen a late surge in requests for road closures.
The Local Government Association (LGA) said about 5,500 road closure requests had now been received, compared with 4,000 three weeks ago.
Most had been approved, it said.
Hertfordshire tops the list with 298 requests, with Surrey second at 205.
London's boroughs have dealt with more than 800 road closure requests.
The LGA said councils also knew of thousands of parties, such as those in cul-de-sacs, which did not need permission.