Kate Middleton's family florist to help at wedding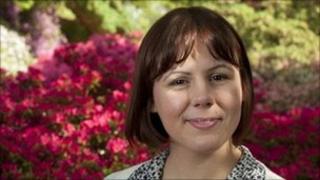 A Berkshire florist who supplied Kate Middleton's family with blooms for the past four years is helping prepare the flowers for the royal wedding.
Emma Sampson, who owns Green Parlour florist in Pangbourne, has provided arrangements for the Middletons since opening her business in 2008.
Miss Sampson, 27, said she had been called by Miss Middleton in January and asked to help with the wedding.
She will be assisting artist director of flowers Shane Connolly.
Miss Sampson said: "Catherine asked us herself and it was wonderful, I mean, what an honour to be asked to do such a fantastic event and use some amazing flowers hopefully as well."
After the wedding, the flowers and plants will be left in position in Westminster Abbey for the public to view until Friday 6 May.