Berkshire mental health beds move to be investigated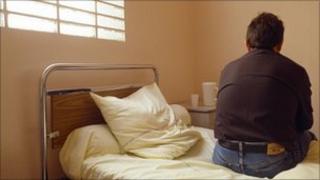 A council is to investigate a provisional decision by the NHS to leave east Berkshire without mental health in-patient services.
It would mean patients from Slough and Maidenhead having to travel up to 20 miles for beds at Reading's purpose-built Prospect Park Hospital.
Three ideas were consulted on but the NHS trust said a plan to build a new facility in Slough was too expensive.
Slough council has set up a working group to look into the decision.
Berkshire Healthcare NHS Foundation Trust, which is trying to save £12m over the next three years, said it was working on a plan to put aside £100,000 a year for travel costs.
'Unaffordable'
The working group, made up of councillors and patient representatives, will examine the public consultation, the need for the move and if the provisional decision was "fair and reasonable".
Councillor Julia Long, chair of the working group, said: "We really want to get to the bottom of whether they need to save money by centralising all in-patient mental health care and whether the consultation considered all the evidence given by local people."
The group will report its findings to the authority's health scrutiny panel in June.
The final decision by the NHS has been put back a month until July.
Berkshire Healthcare NHS Foundation Trust currently provides hospital care from three sites in east Berkshire - Wexham Park in Slough, St Mark's in Maidenhead and Heatherwood in Ascot.
Two of the three options involve moving all or the majority of in-patients to Prospect Park while the third is to build a new mental health unit in Slough.
Berkshire Healthcare NHS Foundation Trust and NHS Berkshire East in June said a new Slough facility was "unaffordable".
They said comments from the public had been taken into account.