Pam Warren's reaction to McNulty report on railways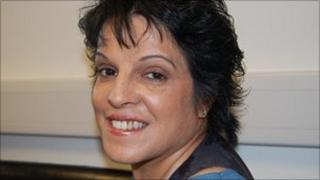 A Pangbourne woman who survived the Paddington Rail Crash has pledged to "watch developments" to ensure safety is not compromised on the railways due to cost cutting.
Pam Warren has led a campaign to improve rail safety since she nearly died in the crash in 1999.
Mrs Warren became known in media circles as the lady in the mask when she was forced to wear a surgical mask to prevent scarring from burns.
She was giving her reaction to the report by Sir Roy McNulty on Thursday whose review lists 10 main barriers to efficiency and makes various recommendations to deliver savings of £1bn a year by 2019.
The former Civil Aviation Authority chairman's report reviews fares, with some potentially rising sharply while others fall, and working practices.
He also recommends creating a single regulator for the industry as a whole, suggesting the Office for Rail Regulation (ORR) as an independent regulator.
Mrs Warren said: "This is a great suggestion.
"A truly independent regulator is what myself and other survivors from Paddington have always called for.
"Just ensure that any independent regulator is given the power, or 'enough teeth' if you like, to come down on the industry heavily if safety is compromised in anyway."
Mrs Warren, who suffered severe burns in the aftermath of a high speed collision, became the public face of the Paddington Rail Crash disaster.
She was known as the lady in the mask.
After the crash, Ms Warren campaigned to improve rail safety, heading up the Paddington Survivors' Group.
She said: "The system that was inherited from the post-Railtrack days was badly under invested and the safety systems were woefully inadequate which led to incidents such as Southall, Paddington, Potters Bar, Hatfield."
Ms Warren spoke of the horror of being involved in the Paddington train crash in which 31 people died and there were 500 people injured.
"I caught the train into London, I was going to a training course up at Moorgate," she said.
"Our train collided with a Thames turbo coming out of London. A fireball ripped through the carriage I was in."
"I honestly thought I was going to die. Even though I survived the crash and was injured, they expected me to die.
"There is nothing of my previous life that still exists. I now have post traumatic stress disorder which will never go away, but over the years I have learned to manage it."
The McNulty report was commissioned by the previous Government because Britain's railways around 30% more expensive to run than their equivalents in other countries.
This means both fare payers and taxpayers pay more than they need to.
It will feed into a white paper expected in the autumn.
A spokesman for DfT said: "While Sir Roy McNulty's recommendations are now under consideration, the safety of the railway is of paramount importance and safety has improved markedly in recent years.
"The ORR, which is co-sponsoring this study, has a statutory duty to ensure the safety of the railway and Sir Roy McNulty has extensive experience of working in safety critical industries, as does his deputy chairman, Ian Dobbs."