Council CCTV award win criticised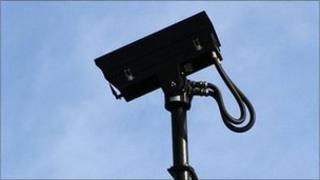 A Berkshire council's award for CCTV monitoring has been criticised by a campaign group.
Windsor & Maidenhead borough has come top out of 350 local authorities in the CCTV Operator Of The Year 2011 awards.
The team operating the 227 cameras dealt with 4,605 incidents and 802 arrests in 2010/2011.
Charles Farrier, spokesman for the No CCTV campaign, said the cameras "are a waste of money and no amount of industry awards will change that".
The council's CCTV system was set up in 1996 and offers a 24-hour and seven-days-a-week service.
In April this year three arrests were made in relation to a BBC Crimewatch report.
Councillor Phil Bicknell said: "CCTV is a vital part of the borough's drive to help protect the safety of our communities.
"It enables us to monitor incidents, keep an eye out for missing children and adults, and identify perpetrators of crime and anti-social behaviour."
He added: "The team is reliable, always there and on the ball. They are real unsung heroes."
Mr Farrier said that studies had shown CCTV cameras "have no significant effect on crime".
"A camera operator winning an award for 4,605 incidents and 802 arrests is meaningless," he said.
"What constitutes an incident - a dropped sweet wrapper? How many arrests led to prosecutions?"
He added: "Not only does CCTV not work but it has a seriously detrimental effect on our society as people defer responsibility to a faceless watcher."
Supt Tim De Meyer, area commander for Windsor and Maidenhead, said the borough's CCTV was "an invaluable aid to detecting crime and there have been countless cases where it has enabled us to bring criminals to justice."
The award ceremony, organised by the national CCTV Users Group, takes place on Tuesday.