Wokingham search and rescue team gets £10,000 grant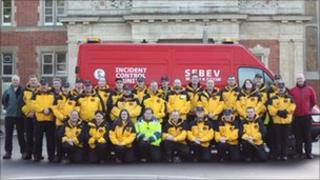 The Berkshire Lowland Search and Rescue (SEBEV) has been awarded a £10,000 lottery grant.
The charity plans to buy new equipment, such as GPS, to help in its work searching for missing and often vulnerable people across the county.
SEBEV, formed in 1980 and based in Wokingham, claims to be the oldest lowland search and rescue teams in the country.
The organisation is run entirely by unpaid volunteers.
They provide support for police and local authorities and in the past 12 months the charity has spent more than 1,645 hours searching for missing people.