Berkshire Search and Rescue Dogs seek new headquarters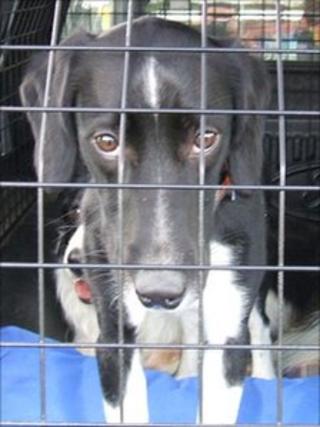 The Berkshire Search and Rescue Dogs charity is searching for a new headquarters after being given four weeks notice on its current premises.
The charity has been in the same building on the Wokingham/Bracknell border for two years.
The building's lease is under review and the charity must leave by mid-July.
The team are looking for a storage area the size of a domestic garage for equipment and a meeting room large enough for 20 people.
The charity would need 24-hour access as they can be called out any time.
It is hoping supporters and local businesses may be able to help.
The charity's chairman Daryl Toogood said: "Ideally we would like these both in the same area, but we are more than happy to negotiate anything in the short term."
Vulnerable people
Originally formed in 2002 and gaining UK charity status in 2004, Berkshire Search and Rescue Dogs assist Thames Valley Police and other Emergency Services in searching for lost or missing vulnerable people.
They are on call 24 hours a day, 365 days a year.
As a voluntary organisation and registered charity, the team is funded entirely by individuals and contributions from local companies.
The team is made up of volunteers who, together with their dogs, undergo constant training and must meet rigorous standards in order to obtain operational status.
Their dog handlers and support staff have to fit this in around having full time jobs.