Bishop of Sherborne criticises Dorset County Council cutbacks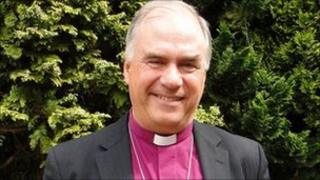 A bishop has criticised budget cuts by Dorset County Council which have hit a youth scheme in Weymouth.
Bishop of Sherborne, Dr Graham Kings, wrote to the council to try to stop funding being cut to the Waves project.
But the authority still decided not to renew a £90,000 contract for the service which helps children deal with issues such as bullying.
The county council, which has arranged a meeting with the bishop in October, said it needed to save £55m by 2014.
Dr Kings said: "Waves is an extraordinary project for young people in Weymouth.
"It completely turns around lives of young people, these are the most vulnerable, poor and disadvantaged. It needs serious funding."
He admitted cuts were needed and called on banks to give more money to voluntary organisations.
The Conservative-led county council said it was looking to mitigate the impact of the funding cut to the Waves scheme by "encouraging better joint working with other youth support services".
The bishop's comments come after the Archbishop of Canterbury, Dr Rowan Williams, criticised the coalition government's flagship welfare reforms and branded the PM's Big Society "stale".
David Cameron said the archbishop was "free to express political views" - but he "profoundly disagrees" with them.