Windsor statue will honour Irish Guards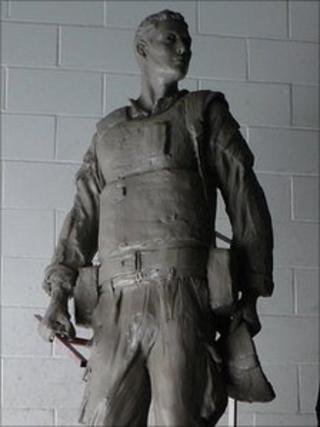 A new statue is to be unveiled in Windsor to honour the 1st Battalion Irish Guards.
The 6ft (1.8m) bronze figure will stand on a plinth at the junction of Park Street and Sheet Street where it will rise 15ft (4.5m) from the pavement.
The figure, commissioned by the Irish Guards and sculpted by a former paratrooper, has been cast in bronze salvaged from the Iraq war.
The plinth will be surrounded by cobbles from Afghanistan.
Sculptor Mark Jackson had been a paratrooper when his career was cut short by a serious accident. The former soldier went on to study art in Florence, Italy.
The statue is due to be unveiled on Friday 24 June, the day before a planned Armed Forces Day military parade by the Irish Guards.
A number of road closures will be in place in the Berkshire town on both days.