Slough gives grants to reduce numbers of empty homes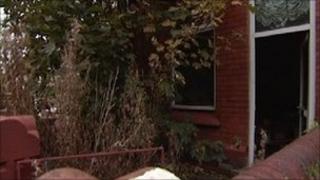 Slough Council plans to give individual grants and interest-free loans of up to £5,000 to landlords so they can bring empty homes in the town back into use.
The numbers of long-term empty homes in the town has risen from 160 in 2009 to 259 in 2011.
At the same time, 7,000 people are on the waiting list for a council house, with 3,500 in overcrowded conditions.
The council will set aside £240,000 so landlords can improve their homes so they are fit to be occupied.
It hopes to bring more than 20 properties back into use which are currently lying empty as they need improvement works to be made habitable.
Losing revenue
Labour councillor James Swindlehurst said: "We are targeting the 250 to 260 homes which have been empty for longer than six months and so pay no council tax.
"The council loses revenue from these homes because no tax is being paid, and it's also not good for the area.
"Quite often, these houses only need repairs costing £3,000 to £4,000 to bring them back into use, but the landlords don't have the money to do the repairs, so it makes sense for us to help them to get these properties occupied."
In Slough 120 new homes were created last year by the council selling off garage space to housing associations.
The plans will be discussed at a council meeting on Thursday.