Martin Salter considers News of the World legal action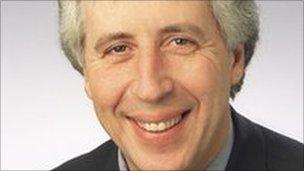 Ex-Labour MP Martin Salter intends to take legal action after allegations he was targeted by private investigators working for the News of the World.
The Guardian says data from the police national computer about Mr Salter was sold to the tabloid in 2000.
News Corporation said it would investigate the allegation if given the necessary information.
The former Reading West MP had refused to support ex-editor Rebekah Brooks' Sarah's Law campaign.
The Guardian claims this refusal to back the campaign to "name and shame" paedophiles led to him being put on an "enemies" list by the News of the World.
'Dangerous and irresponsible'
Mr Salter said: "I'm looking forward to seeing the bullies at News International answering for their criminal conduct in a court of law.
"Along with many other victims of the News of the World I have placed the matter in the hands of my solicitors and await developments with interest.
"Their Sarah's Law campaign was dangerous and irresponsible.
"I stood up to Rebekah Brooks because I agreed with children's charities and social workers who warned that kids would be at greater risk if released sex offenders were driven underground and away from supervision in the community.
"It seems this has made me a target."
Mr Salter stood down as an MP at last year's general election.
Related Internet Links
The BBC is not responsible for the content of external sites.