Five Beale Park statues stolen by thieves in Berkshire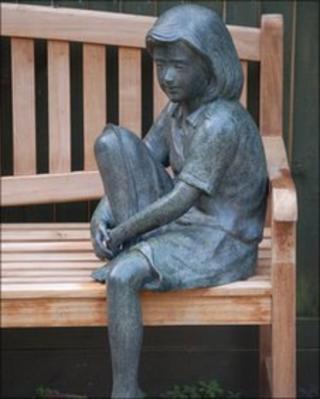 Five "much loved" statues were stolen from a Berkshire park on Sunday.
The bronze figures of two pigs and a statue of a little girl were taken from Beale Park Wildlife Park and Gardens in Lower Basildon in the early afternoon.
The bronze pigs had stood in the park for many years and the girl statue had been recently acquired for the new Courtyard Garden.
Thieves are believed to have returned to steal two hollow statues of fish in the evening.
Park director Nick Bailey, said: "These shameful people have stolen part of the park's history and irreplaceable memories.
"The pigs, in particular, were loved by so many children and they will be sadly missed."
Beale Park is run as a not for profit charity.