Luton man Sean Fury jailed for drug dealing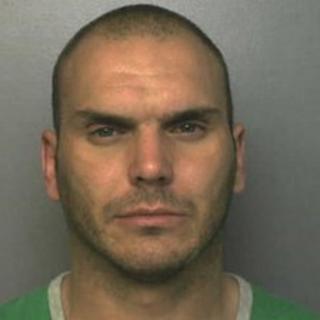 A man has been sentenced to five years in prison for a drug dealing offence.
Sean Fury, 29, of Luton, Bedfordshire, pleaded guilty to conspiracy to supply a controlled drug and was sentenced at Reading Crown Court on Monday.
He was arrested after two men suffered gunshot wounds at Fantasy Fine Line tattoo studio in Maidenhead in April last year.
In February four other men were found guilty of conspiracy to rob the tattoo parlour.
They were Anthony Cook, 32, from Bedford, Leon Dorman, 30, from Houghton Regis, Drizz James, 22, from Luton, and Joseph Gentle, 22, from Bedford.