Bracknell murder charge over death of Tuanjai Sprengel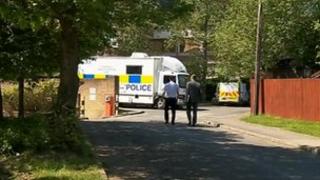 A man has been charged with the murder of a woman whose body was found in an underpass in Bracknell.
Muhammad Shafi, 28, from Basemoors in Bracknell, appeared before Slough Magistrates' Court, accused of the murder of Tuanjai Sprengel, 43.
Ms Sprengel's body was discovered on Sunday by two gardeners at an underpass near Bay Drive, Bullbrook, Bracknell.
The case was adjourned until Thursday when Mr Shafi is due to appear at Reading Crown Court.
Police said Ms Sprengel had died as a result of blows to the head.