Falkland Islands Memorial Chapel marks liberation anniversary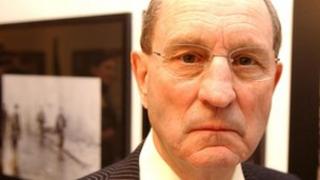 A service of remembrance to mark the 30th anniversary of the liberation of the Falklands Islands has taken place at a chapel in Berkshire.
The Falkland Islands Memorial Chapel in the grounds of Pangbourne College holds a ceremony each year on the closest Sunday to 14 June.
That was the date, in 1982, when the territory was liberated from Argentine occupation.
The chapel, which was opened by The Queen in 2000, hosted 850 guests.