Work on Reading railway station bridge completed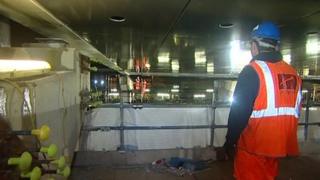 The first section of a new bridge at the centre of Reading railway station's £895m upgrade has been completed ahead of schedule.
Work on the 30m (100ft) wide footbridge began on site in August. The process to slide it into place across lines began on Thursday.
The structure is three times bigger than the current bridge and will provide access to every platform.
More work is scheduled for August, before the bridge opens in spring 2013.