Newbury singer Edward Bell to play at London 2012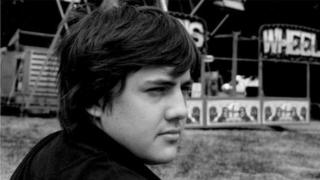 A Berkshire singer songwriter will be performing at London 2012 for a special concert staged at the Olympic Park in Stratford.
Edward Bell, 24, from Newbury was offered the slot after contacting a website that helps unsigned artists achieve recognition.
"I thought they were joking," he said of Emerging Icon's offer, "but I'm absolutely delighted".
He will perform before an estimated 750,000 people on Saturday 4 August.
The singer, who releases his debut single Where We've Been on 28 July, will showcase his heartfelt songs with a full backing band before people passing through the Olympic Park.
He started singing at an early age, becoming a chorister at Windsor Castle aged six, and spending 5 hours per day practising music.
Edward sang for the Queen and Queen Mother on numerous occasions, including the Royal Wedding in 1999.
More recently he has toured the UK and Europe as keyboardist and backing vocalists for The Stranglers tour.
So what does he hope to get out of his concert during the Olympics?
"It's such a great thing to be able to out on a CV," he said.
"And if it gets me more gigs and hopefully the chance to make more music then that would be amazing."