Berkshire charity run pays tribute to boxer Daye Hearn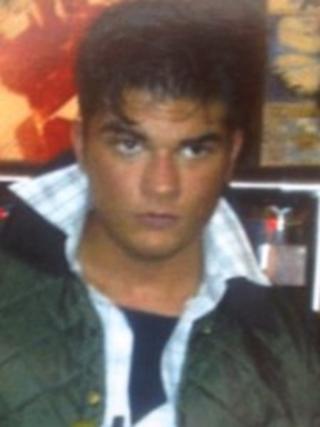 A charity run held in memory of a professional Berkshire boxer has raised over £3,000 to help pay for his headstone.
Slough Amateur Boxing Club organised a 10km run for Daye Hearn, who took his own life in January, aged 18.
Senior coach at the club, Chris Donovan, described Mr Hearn as a "smashing character" with a "bright boxing future ahead".
He said: "He lived for boxing and was part of the furniture at the club."
'Kind hearted'
The run started at Jim Evans professional gym in Maidenhead, where Mr Hearn also trained, and finished at Slough Amateur Boxing Club in Cippenham.
Mr Donovan said about 30 runners had taken part including Michael Sprott, the former British Commonwealth heavyweight champion and world champion George Michael Carman.
Mr Hearn's father, Mark, also attended the event and described it as a "brilliant success".
He said: "I have cried every day since Daye died - I miss him so much.
"He was such a kind-hearted lad who would go out of his way to help people out."
Funds raised at the run will help pay for a "boxing themed" headstone for Mr Hearn, who started boxing when he was 14.