Jon-Jaques Clinton makes U-turn at retrial for wife's murder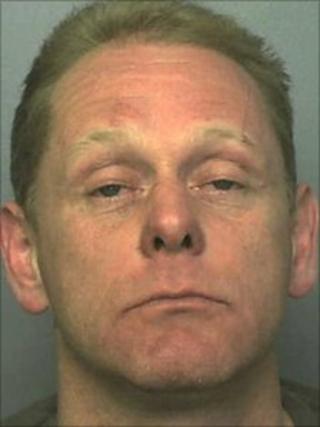 A man who had his conviction quashed after being jailed for murdering his wife has unexpectedly admitted the crime on the first day of his retrial.
Jon-Jaques Clinton was found guilty of killing his wife Dawn in November 2010 at their home in Bracknell, Berkshire.
Judges had ruled he would be able to use the defence that he lost control after learning of his wife's affair.
However, on the first day of the retrial at Reading Crown Court, Clinton entered a guilty plea to murder.
During Clinton's initial trial last year, the court heard that he hacked into his 33-year-old wife's Facebook account and found evidence of a relationship with another man.
Mrs Clinton had left her husband a few weeks before her death and moved into her mother's home.
When she later visited the marital home, Clinton killed her.
A post-mortem examination showed she died from head injuries and asphyxia.
Clinton, formerly of Inchwood, Bracknell, killed his estranged wife on 15 November, 2010.
He filled the house with gas fumes and left Mrs Clinton's body lying on the living room floor.
Police evacuated nearby properties in case of an explosion and Clinton was eventually found and arrested inside the loft.