Forty pupils sent home from school over uniform rules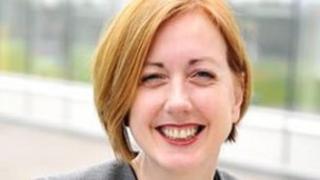 About 40 pupils were sent home from a Reading school for turning up in skinny jeans, canvas shoes and trainers.
The John Madjeski Academy paid for the majority of the uniform for all pupils, so all parents had to provide was tailored trousers, a shirt, and shoes.
One parent, Sally-Anne Brown, was angry her son Joshua, 14, was sent home twice in a day - once for not wearing his blazer and again for his footwear.
Principal Nicola Maytum said the new uniform was driving standards up.
Blazers and ties were chosen at the Whitely school, in consultation with parents and pupils, during the last school year.
But Miss Brown said she was shocked when Joshua was sent home twice on the first day of term.
Miss Brown admitted she received a letter from the school about the new uniform but said she was unaware Joshua would have to take both his jumper and blazer with him.
"It was so hot he didn't want to wear his blazer and jumper, or put his new blazer in his bag and get it crumpled," she said.
Decision 'ridiculous'
After her son was sent home she drove him back to school with his blazer. But he was home again because his black leather Vans shoes broke the new uniform regulations.
"The uniform is smart but to make Joshua lose a day of school over a pair of shoes is ridiculous," she said.
Joshua has since been allowed to return to school in the shoes but is awaiting a decision on whether they contravene the uniform. If deemed to do so, he will be lent a pair of shoes by the school.
Mrs Maytum said when she was appointed in January "it was the student voice that said 'We want to be smarter'."
"Their old uniform was down-at-heel so we involved the students and consulted with the parents about a new uniform," she recalled.
"Some parents were cross that about 40 out of 1,000 pupils had to be sent home, but the overwhelming response was positive."
Mrs Maytum confirmed that all pupils must have their jumper and blazer with them at school, but do not have to wear both at all times.
She said: "There's a common sense approach - we're mindful of the warm weather so we don't want them to bake.
"They can take their jumpers and blazers off at break, and in class, at the teacher's discretion."