Broadmoor Hospital's £298m revamp plans go on display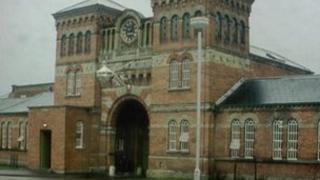 Plans for a £298m revamp of Broadmoor Hospital in Berkshire are going on display.
The proposals for the "outdated" Victorian buildings were approved by the Department of Health in July.
West London Mental Health Trust said parts of the high security hospital have not changed since they were built in 1863.
Drop-in events are being held later at Crowthorne Library and next Thursday at Sandhurst Community Complex.
The new 16-ward, 234-bed unit will be constructed within the hospital's existing grounds and will house patients from the end of 2017, the trust said.
A new therapy building will also be created, which will house shops for patients, education and vocational services and visiting suites.
The refurbishment starts next year and will be paid for with money from the trust's own budget, surplus land sales and government funding.
Broadmoor opened in 1863 as England's first asylum for the criminally insane.
Some of the country's most notorious killers and sex offenders have been treated within the hospital.