Heaters handed out as Wokingham homes lose gas supply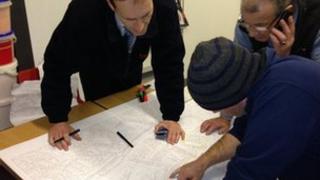 Portable heaters and hot plates are being distributed to Berkshire residents who have lost their gas supply.
Scotia Gas Networks (SGN) said water in the gas system was affecting 160 homes in Wokingham.
It has set up an incident room at All Saints primary school on Norreys Avenue.
Denis Kirby said: "We have to extract all the water [and] we don't know how many gallons have gone in."
He added: "We're visiting vulnerable customers at the moment and we've set ourselves up at the local school to help anyone that needs any help."
Repairs on the broken water main are expected to continue into the weekend.
"We are working as hard as we can to get the problem fixed as soon as possible," an SGN spokesman added.