JW Marples jacket may be mystery Newbury body clue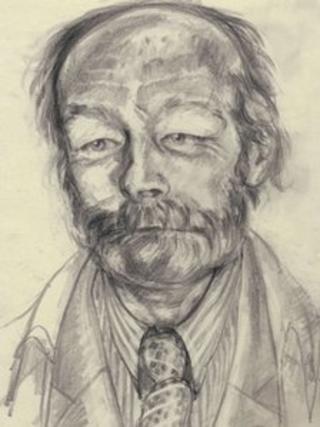 A mystery man found dead in Berkshire in 1979 could be identified by his distinctive jacket.
Last month, Thames Valley Police re-opened the case of a man in his 60s discovered in a disused shed in Donnington, near Newbury.
Initial appeals have revealed a grey single-breasted jacket the man was wearing was made in Chesterfield.
The grandson of tailor JW Marples has contacted police from Canada after reading about the case on the internet.
Thames Valley Police are now looking into the possibility the man may have spent some time in Derbyshire before his death.
The tailor was working on the move around the north of the county at the time the jacket was made.
He did not operate from a shop but sold suits and coats directly to a small rural, principally farming, clientele.
He would visit and measure the customer at home, principally around Chesterfield and Bakewell.
No teeth
Det Sgt Craig Kirby, from the force's major review team, said: "We would be interested in speaking to anyone with information regarding this clothing connection.
"It's possible our gentleman may have just come across the clothes in the course of his travels but there is a chance he got them from the Derbyshire area and someone there might know him."
A group of young people spending the weekend at a nearby church hostel in Donninghurst found the man's body inside a shed in the grounds of Red Lodge, Donnington, in 1979.
At the time, police believed his body may have lain undiscovered since the previous summer and that he was a "man of the road".
They described him as a European male, approximately 60 years old, who was very thinly built with grey eyes, grey receding hair and a moustache. He had no teeth.
As well as the JW Marples jacket, he was wearing a grey raincoat, a light grey and blue striped shirt and a green checked tie with orange stripes.