Charges over football fight at Newbury racecourse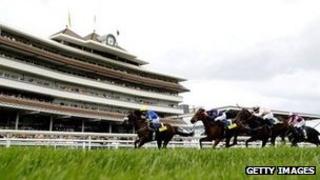 Eight men have been charged with violent disorder over a fight between football fans at Newbury racecourse.
Cardiff and Swansea fans clashed at the course, on 14 July last year.
At the time, police said 50 to 60 people were involved in the fight, which started in the grandstand and spread on to the course itself.
Six of the men will appear at Reading Magistrates' Court on 14 February, one the next day and one at a date still to be confirmed.
All but two of the men live in Swansea, with the other two from Cardiff and Llanelli.