New fountain in Bracknell park restoration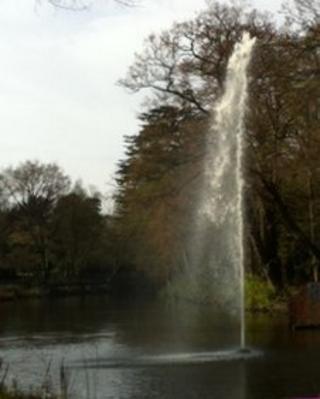 A fountain, created as part of the redevelopment of a Berkshire park, has been officially unveiled.
The water feature has been installed at South Hill Park in Bracknell as part of a £2.3m lottery-funded restoration project.
It has a single jet which reaches 6m (20ft) into the air and has been designed to help to aerate the lake and improve the habitat for wildlife.
Manager Cath Moss called it a "fantastic addition" to the park.
The fountain is set to be the backdrop for outdoor theatre performances later in the year.