Berkshire health trust takeover gathers pace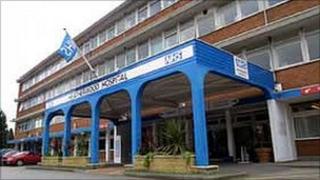 Plans for a debt-ridden Berkshire health trust to be taken over by another trust are gathering pace.
Heatherwood and Wexham Park Hospitals NHS Foundation Trust, which is £6.9m in debt, is in talks with Frimley Park Hospital NHS Foundation Trust.
An initial assessment showed significant benefits, said the trusts. A business case now being drawn up for the Department for Health.
It will not affect proposed changes at Heatherwood Hospital in Ascot.
It is hoped the move will improve patient care and services as well as leading to efficiencies.
£4.5m surplus
Frimley Park in Surrey is the lead partner with "full co-operation" from the Heatherwood and Wexham trust, which runs Heatherwood Hospital in Ascot and Wexham Park in Slough.
The Heatherwood and Wexham trust managed to reduce its deficit from £13m to £6.9m up until the end of last month. In 2010 the trust needed an £18m loan from the government.
Meanwhile Frimley Park ended the 2011/12 financial year with a £4.5m surplus and had predicted a similar figure for 2012/13, with the figures out shortly.
In a joint statement, the trusts said: "We are delighted to be moving forward with this potential acquisition.
"We will be working with our colleagues over the course of the summer to explore the opportunities that an acquisition might provide."
Separate to the takeover, Heatherwood Hospital could see its maternity unit closed and other services relocated.