Windsor and Maidenhead WWI heroes project needs volunteers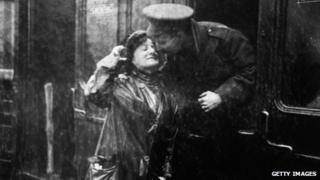 A map of World War I memorials and the names of fallen soldiers from a Berkshire borough are to be listed on an interactive website.
The Royal Borough of Windsor and Maidenhead is looking for volunteers to research the stories of the war heroes.
Project leader Paul Temple said volunteers would "help bring these fascinating stories to life".
He added the website would commemorate the centenary of the outbreak of World War I in July 1914.
'Add colour'
The online project - called For King and Country: the Royal Borough of Windsor & Maidenhead during the First World War - will be launched to coincide with national commemorations next year.
Special symbols will mark the location of the 186 memorials, commemorating both allied and enemy casualties, with additional information including photographs and letters.
The borough also wants to identify lost memorials in towns and villages and hopes to reveal the stories of a whole range of local people involved in the war, such as factory workers and volunteer nurses.
Names recorded on the known memorials include members of 16 battalions of infantry and the Berkshire Volunteer Regiment.
The names include two recipients of the Victoria Cross.
Mr Temple said: "We are also keen to hear from any relatives of those whose names are on the memorials to help add colour to the lives of those who fell fighting for their country."