Marco Pierre White loses High Court battle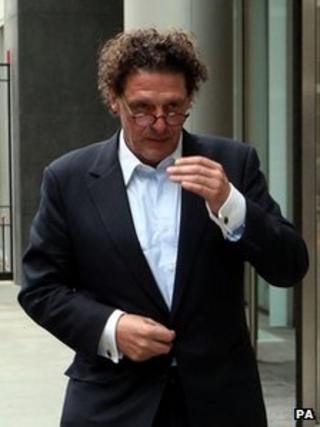 Celebrity chef Marco Pierre White is facing a bill of up to £500,000 after losing a battle at the High Court with two former business partners.
Mr White argued that Andrew Parton and Peter Featherman breached an agreement concerning The Yew Tree in Highclere, near Newbury, Berkshire.
He was claiming damages after losing out on shares worth about £175,000, he said.
Mr Justice Morgan said he had not been "honest", ordering him to pay costs.
The judge at the hearing in London also questioned the Leeds-born chef's "intelligence" in making the claim.
Mr White was disputing claims that a deal was made with Mr Parton and Mr Featherman in which they could use his name in association with the Newbury restaurant.
He claimed "no such pre-condition" was agreed, but they said business suffered at the 17th-century inn after they were told they could not use his name.
Lawyers at the court estimated that the Michelin-starred chef could be left with a bill for £500,000.
Mr White, who had the role of head chef on ITV's Hell's Kitchen TV series, is currently a judge on the Australian version of MasterChef.