Gary Tweddle search in Australia 'now recovery operation'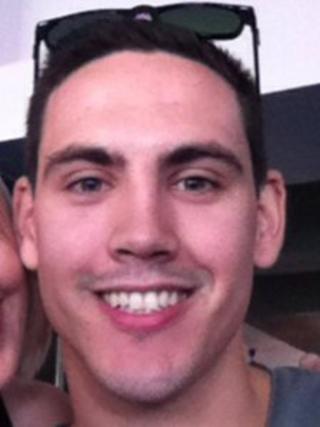 A search for a British man missing in Australia's Blue Mountains for 10 days has now been classed as a recovery operation, his father has said.
Gary Tweddle, 23, who is originally from Reading but lives in Australia, disappeared after going for a walk near Fairmont Resort at Leura on 16 July.
In a post on Facebook written earlier, his father David Tweddle said the family had still not given up hope.
He also thanked the hundreds of people involved in the search.
He wrote: "These people have risked their health to work on this, abseiling 200m (650ft) cliff faces, going places that no human has been for tens of years."
'Search forever'
Gary Tweddle had been staying in the Blue Mountains for a work conference.
Shortly after midnight on 16 July, he called a friend on his mobile phone to say he was in bushland, but that he was near a main road.
He has not been heard from since and his mobile phone is now either switched off or out of battery.
His father cited a previous case where bush walker Jamie Neale was found after being missing in the same region for 12 days.
But he said that was in "very different" circumstances and his son did not have the same resources.
"The New South Wales police will continue to search forever if that is what it takes, we will never give up hope," he added.
A search will continue with about 50 people expected out on Saturday.