Reading primary schools show high levels of exclusions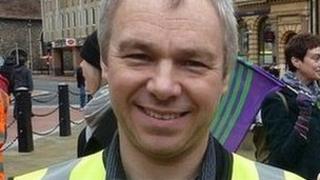 Reading Council has "voiced concerns" over high levels of exclusions at the town's primary schools.
Government statistics show the town has the highest levels of exclusions in England as a percentage of the state primary school population.
Education councillor John Ennis said a number of schools were too fast to use the exclusions process to deal with behavioural problems.
He said the schools were "under pressure" to perform well.
"We have voiced concerns about a number of schools who maybe are using the exclusions process a lot quicker than other schools.
"That school will be held to account as to why they will temporarily exclude a child from a class."
In the school year 2011 to 2012, Reading primary schools carried out 290 exclusions, mainly for physical assault against a pupil or verbal abuse to an adult.