Body found in Blue Mountains during search for Gary Tweddle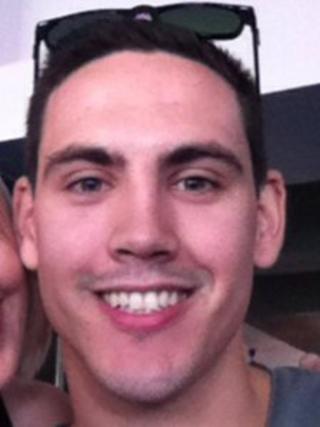 Police searching for a British man who went missing in the Blue Mountains region of Australia in July say a body has been discovered.
Gary Tweddle, 23, who is originally from Reading, was attending a conference in Leura, west of Sydney, on 17 July and went for a walk.
He disappeared after making a phone call to say he was lost in bushland.
Police said they could not recover the body until dawn for identification due to the "rough terrain".
The body was found by an ambulance rescue helicopter during a training exercise near Leura.
Cliffs and gullies
Joanne Elliott, a spokeswoman for Blue Mountains Local Area Command, said: "The location couldn't be accessed on foot and the crew lost all light in the mountains so we're unable to get down to the ground.
"They will return first thing in the morning with Blue Mountains police."
An extensive search and rescue operation was carried out by New South Wales Police and volunteers following Mr Tweddle's disappearance.
More than 1,000 people searched cliffs and gullies with helicopters, by abseiling and using bushwalkers.
The 23-year-old was living and working in Sydney as a computer salesman at the time of his disappearance.