Missing Catherine Nee: Man released without charge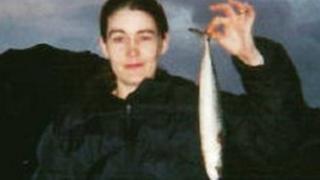 A man arrested on suspicion of murder in connection with the disappearance of a woman in 2000 has been released without charge.
The 48-year-old from Reading was questioned as part of an investigation into missing woman Catherine Nee, also from the town.
Catherine was 31 years old when she was last seen in Ilfracombe, Devon.
Police confirmed she remains "an outstanding missing person" and are continuing their inquiries.
Ms Nee, also known as Kathy, has six grandchildren she has never met and lived in the Dee Park area of Reading before her disappearance.
Her family contacted police last year to officially report her missing.
Their last-known contact with her came through a series of letters in 2002.