BBC radio drama to mark Reading prison closure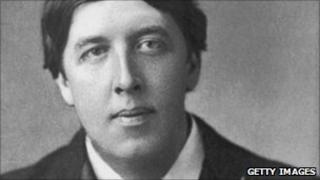 A BBC Radio 4 drama will mark the closure of Reading prison, where writer and poet Oscar Wilde was incarcerated in the 19th Century.
Doing Time: The Last Ballad of Reading Gaol explores the quirkier facts of the prison, which closed on 22 November.
The prison was immortalised in Wilde's poem, The Ballad Of Reading Gaol, published in 1898.
Dramatist Mike Walker said the jail was "so much more than Oscar Wilde - it's the story of thousands of lives".
Recording will start later in the church next door to the Victorian prison, which closed after 169 years under government plans to replace four prisons with a super-prison.
Wilde was sentenced to two years in the jail for gross indecency after his homosexual affair was exposed in 1895.
The play will also reveal why Reading Gaol executioner William Calcott was known as "short drop" and why an employee was sacked for giving a child a biscuit.
Mr Walker, who researched the play using historical documents, said the prison's history was "a treasure trove of weird facts and strange people".
It will be broadcast on BBC Radio 4 on 13 March after its debut on BBC Radio Berkshire and actors include new EastEnders actress Annette Badland.