Berkshire cyclists' deaths to undergo IPCC investigation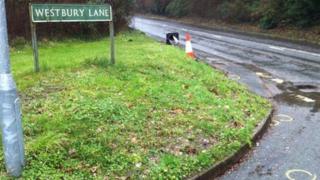 The circumstances surrounding police actions prior to the deaths of two cyclists in a crash with a car will be examined by the police watchdog.
The Independent Police Complaints Commission is to investigate the crash on 13 February in Purley-on-Thames, Berkshire.
Cyclists John Morland, 30, and Kris Jarvis, 39, died at the scene.
Alexander Walters, 31, of Beech Road, Purley-on-Thames, has been charged with causing death by dangerous driving.
He will reappear at Reading Crown Court on 3 March also charged with aggravated vehicle-taking, driving while disqualified and using a vehicle without insurance.
Thames Valley Police referred the matter after officers in a marked police 4x4 noticed a black BMW which was connected to an earlier reported incident.
A short time later a collision occurred on the A329 between the BMW and the cyclists.
IPCC investigators will also carry out a witness appeal in the area on Thursday, a week after the incident.
"I would like to offer my condolences to the families of the two cyclists at this very difficult time," said Associate Commissioner Guido Liguori.
"Our independent investigation will seek to establish the circumstances leading up to this tragic event."