Man hunted after attacks on women in Reading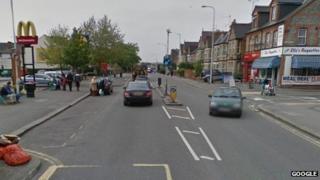 A man is being sought following two attacks on women in Reading.
A 25-year-old woman was sexually assaulted after being dragged into an alleyway off Oxford Road early on Saturday morning. She fought off the attacker and fled.
A 27-year-old cyclist was later grabbed on Swansea Road causing her to hit a parked car. She escaped unhurt.
Police said they were looking for a man in his mid 20s in connection with both incidents.
A 22-year-old woman in flats on Oxford Road also reported a man buzzing on her intercom and making threats shortly after the first attack.
Det Insp Sarah Grahame described it as a "traumatic ordeal" for the women involved.