Queen to open revamped Reading Station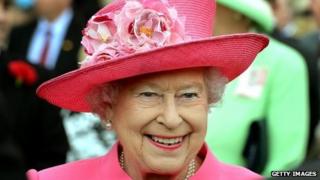 Buckingham Palace has announced the Queen will officially open the revamped Reading Station in July.
The station has undergone a £897m upgrade with four new platforms, two entrances and a new link bridge.
It will be the second time the Queen has opened a Reading Station upgrade, after first visiting in April 1989 to officially unveil a £20m redevelopment.
Reading East Conservative MP Rob Wilson said: "I can see this being a very big day for Reading."
'Not us again'
He added: "Reading Station is part of securing a bright economic future for the town, so it is only fitting that Her Majesty the Queen should officially open it 25 years after she visited to open the previous station.
"When I met the Duke of Edinburgh at a Buckingham Palace reception last year I did ask him whether he would be coming back for a return visit after all the intervening years, to which he jokingly replied 'You don't want us again!'."
Network Rail said it would not comment on the visit at this stage.
The Queen will visit on 17 July.