Bracknell Indoor Market makes way for building demolition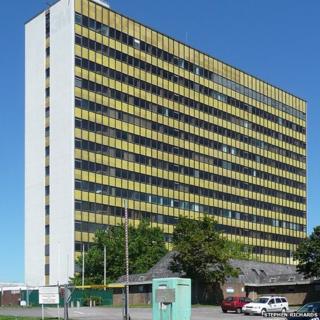 A former indoor market in a Berkshire town has moved outside because the building that housed it is being demolished.
Bracknell Market was based in the derelict Winchester House until last weekend, and will now operate in High Street East on Friday and Saturdays.
It will eventually be moved to a permanent home in Market Square.
A £50m 19-storey building housing 311 homes will be built on the old site, last occupied by technology company 3M.
Marc Brunel-Walker, from Bracknell Forest Council, said: "The location and variety of stalls will really help to encourage more people to visit and shop in Bracknell town centre."
Hazel Kent closed her café at the previous "dingy" location because the footfall had become "absolutely ridiculous".
She added: "I wish them all the luck in the world. I really hope that it's as amazing as everyone is hoping it's going to be."