East Reading new free secondary school site approved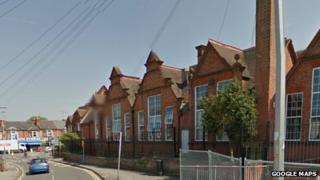 A site for a new secondary free school in Reading has been approved.
Reading Borough Council agreed to sell its land in Crescent Road to the government's Education Funding Agency (EFA) for a 900-capacity school.
The school, to be run by nearby Maiden Erlegh School, will be open to year seven students in September 2015.
The council predicted secondary schools in the town would be full by 2017, with latest census figures showing a big rise in children aged up to four.
'Huge change'
Conservative Reading East MP Rob Wilson, who had the initial idea for the free school, said he was "delighted" the site had been approved.
"Within a few years we have moved from very limited choice and opportunities for young people to real choice and opportunity for all," he said.
Peter Thomas, Maiden Erlegh's headmaster, said he was "absolutely thrilled".
"There is now clarity and certainty for the families of east Reading who will have the choice of a brand new school," he said.
Reading Borough Council bought the site last year for educational purposes after it was initially earmarked by a developer for housing.
At a policy committee meeting on Monday, councillors approved the sale of the site to EFA, which will also fund the construction of the building.
The location means children will have access to playing fields and the chance to share resources with the nearby Alfred Sutton Primary School, as well as the new University Technical College.
Reading Borough Council leader John Ennis said: "We are very pleased.
"In 2017 we're going to have increased numbers of children in secondary schools, so we're getting ahead of the game."