HIV testing offered at Berkshire library and other public buildings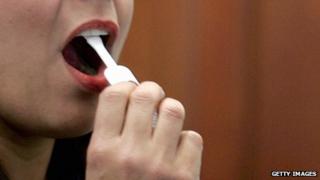 A sexual health charity is to offer HIV tests at a public library in Berkshire.
Thames Valley Positive Support (TVPS) is offering tests at Bracknell library and at community buildings in Wokingham and Newbury.
The move comes after the success of its Time to Test project, which began offering tests at Tesco Extra in Slough.
The charity said it decided to offer appointments in public places in order to "normalise" HIV testing.
Jessica Harding, deputy chief executive of TVPS, said: "It has been hugely successful. We weren't actually anticipating the overwhelming demand we had.
"We had people travelling from all over the country to see us."
'Huge fear'
The scheme will begin on Tuesday in Bracknell. Tests will be held on Wednesdays at Broadway House, Newbury, and Thursdays at the Salvation Army centre in Wokingham.
Ms Harding said: "It is definitely normalising testing - also there is a huge fear from quite a few people that they will be recognised if they go to a sexual health clinic, so this takes away that barrier."
The twice weekly testing at Tesco, which originally ran as a six-week trial, has now been extended until December.